I am a little slow on the cloche wagon! Actually I have been looking for one for a while, but nada.
Then last week I hit Goodwill, they have been hit or miss lately. But I got lucky. I found this cloche!
I knew the pieces didn't really go together, but for .99 I was willing to take it! I love the etched detail on the cloche!
When I got home I remembered I had a set of wooden candlesticks. I had hubby paint one white when I went to the flea market last Sunday. Here it is before I distressed and gelled it!
Here is the after. I sanded a little and used Minwax gel stain in rustic oak.
Then I used my gorilla glue to put it all together!
Added a few treasures and voila! Love it!
Tomorrow I hit the garage sales with a friend. Maybe I will find another one!
Have a great weekend!
Laura
linking to: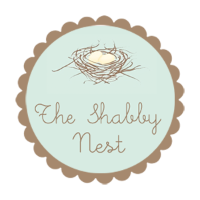 flea market fridays